Ecological concerns about water safety, water conservation, and single-use plastic in disposable water bottles are a chief focus of the water-filtration market. At Hayco, we've been supporting this industry for over 20 years in the development and production of domestic and industrial filtration devices for global markets. In recent years, the demand for hydration products (particularly reusable water bottles and hydration packs) has been spurred on by the growing popularity of sports and lifestyle activities.
The hydration-products market is highly concentrated, with key brand owners who design products that require advanced materials and processing technologies, such as extrusion blow molding and injection stretch blow molding. Hayco entered the market in 2016 via an acquisition, and it has since become a core part of our business. We are committed to doing our part for the planet, and through this acquisition we have expanded our capacity for environmentally friendly products, such as BPA, BPS and BPF-free water bottles.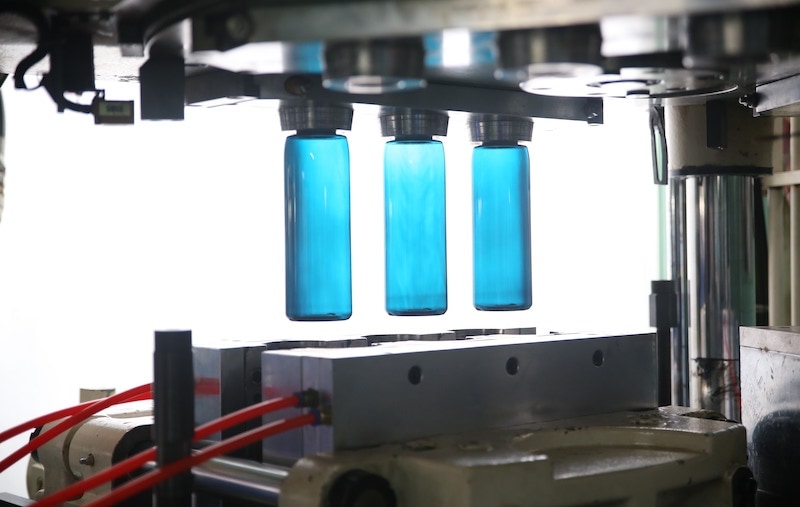 Injection stretch blow molding of plastic bottles in process.
Blow-molded plastic sports bottles for sports and outdoor activities.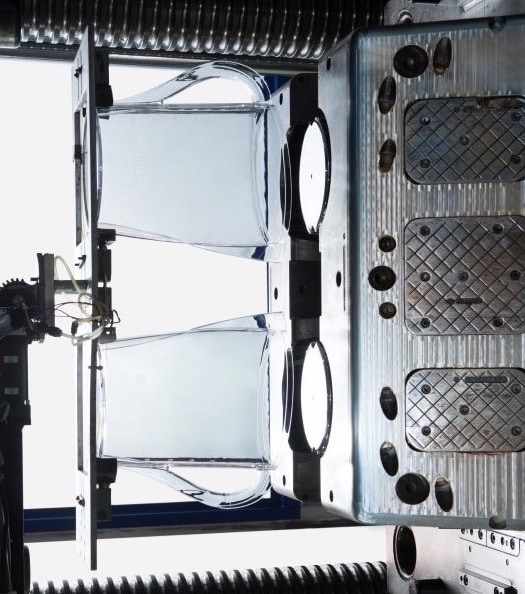 Injection molding of pitchers in process.